Description
Baby Snapping turtle for sale
Baby Snapping turtles for sale are some of the most popular species of water turtles for sale.  Keeping a baby snapping turtle for sale can be easy, so long as you have the correct habitat and preparation is key.  Researching aquatic turtle habitat setup and care is also beneficial.  Finding the right common snapping turtle for sale can be difficult and being sure they are captive bred is most important.
Caring for a baby snapping turtle for sale is not really hard, as long as you understand that there's just the necessary time involved, and you need to make sure you create a good habitat and establish good practices to make sure your baby turtle lives a long time and is most importantly happy and comfortable.
Baby Snapping turtle size
When a snapping turtle is a baby, it is very cute and hard to resist. However, they tend to get really large (up to 18 inches long and 86 pounds heavy!) and can be destructive or unhappy if placed in the wrong environment. The fact that they often live from 20 to 50 years (and can live more than 100 years) if cared for right can be kind of scary to some people. Having a snapping turtle is quite a commitment, so think seriously before deciding if you want to keep one of these reptiles.
Snapping Turtle food & Baby Snapping turtle diet
Curious what to feed a snapping turtle?  Feeding your new baby snapping turtle is easy and a quality diet should be the staple.  We recommend using reptomin water turtle pellets for a full spectrum food.  Other types of snapping turtle food is available thru many other commercial reptile food manufacturers.  We prefer to use reptomin water turtle food pellets over anything else here.  You can also feed this turtle pellet to the pink belly turtle, and the pink belly snapping turtle.
Snapping turtle habitat
A 50 gallon aquarium is a decent size for a hatchling all the way to a 2-3 three old common snapping turtle.  Once the turtle outgrows the initial tank, a permanent residence can be made using a 70-100 gallon aquarium.
baby Snapping turtle UV light
A UVB light should be provided for 10-12 hours per day.  Using a Reptisun UVB lamp is good, so long as you purchase the 5.0 size.  Try to use a t5 high output lamp and fixture and avoid the coil style screw in UVB lights for sale.


Tortoise town has some awesome captive bred baby snapping turtles for sale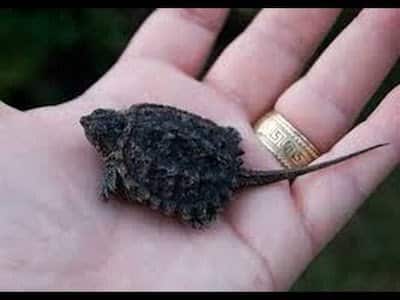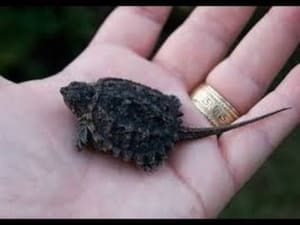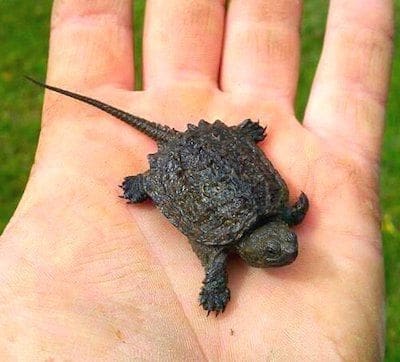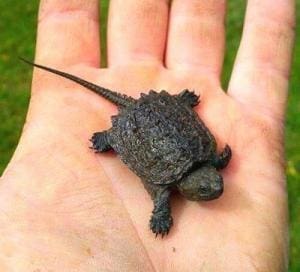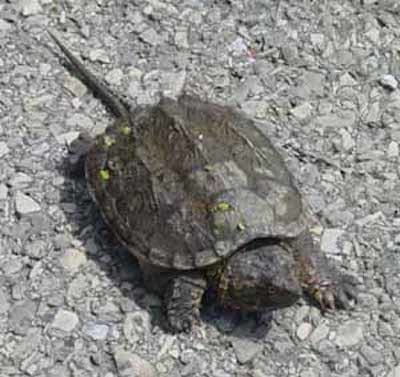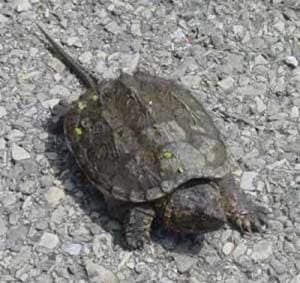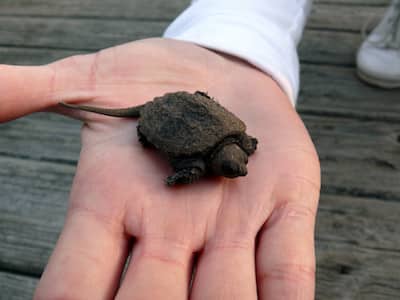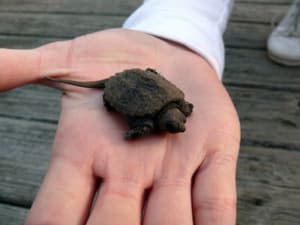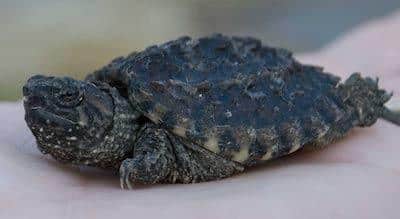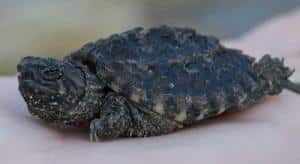 Remember when searching for any tortoises for sale, including a new baby tortoise for sale, tortoise town is your source for the best tortoise for sale , baby tortoises for sale and turtles for sale turtle store anywhere.  Shop a full selection of baby turtles for sale online.