Description
Russian Tortoise for sale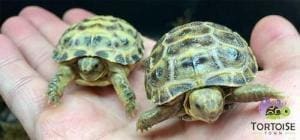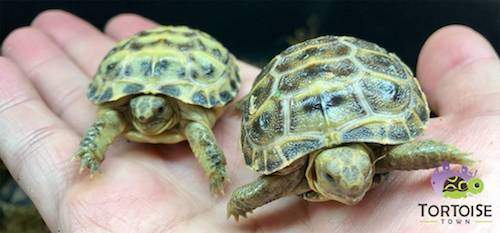 Looking for the perfect baby Russian tortoise for sale?  We've got them here at tortoise town!
We've got some of the nicest captive bred baby Russian tortoises for sale anywhere.
Russian Tortoise (
Testudo
 [
Agrionemys
] 
horsfieldii
)
Above all, one of the most popular small tortoises, Russian tortoises are one of the most readily available tortoise species. They are small, making them easy for most people with limited space to keep. Also noteworthy, Russians are feisty, eager to eat and more active than some other tortoises. Also, when allowed to burrow, a Russian tortoise will have one of the highest tolerances for temperature extremes. Lastly, Russian tortoises for sale are one of the few species that can be kept outdoors in most areas once mature, year round. Most importantly, these factors make Russian tortoises attractive for new tortoise keepers and a fun tortoise for seasoned veterans.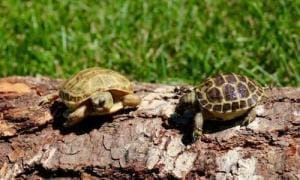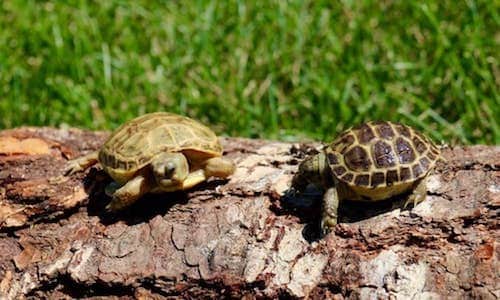 Russian Tortoise Availability
Be Careful! Most Russian tortoises are imported into the United States. In contrast to the number of imported tortoises, captive bred Russian tortoise availability is relatively low.  However, here at tortoise town, we produce around 150 baby Russian tortoise for sale each season.  Therefore you should assume that most adult or subadult Russian tortoises for sale are wild-caught (imported). Captive-bred babies are rarely raised to adult size and sold at the low prices that these imported Russian tortoises sell for.  So if you see Russian torts under $200.00 you can almost guarantee they are older, wild caught specimens and should be avoided at all costs.
We offer various ages/sizes for sale available thru the drop-down shopping cart options.  Therefore offer various sixes of Russian tortoise hatchlings for sale.  Our sizes include well-started baby Russian tortoises for sale, (recommended over hatchlings) as well as yearlings and juvenile Russian tortoises.
Do not buy wild-caught Russian tortoises for sale
Our captive bred Russian tortoises are not to be compared with the wild-caught animals sold at the pet store.  At tortoise town, our focus is captive breeding.  In addition, our baby Russian tortoises for sale are just about as cute as it gets and have been bred from top Russian tortoise lines and are sure to stop you in your tracks with their cuteness!  Most importantly, Tortoise Town prides ourselves in saying that our baby Russian tortoises for sale as being just about as good as it gets.