Description
spotted turtle for sale
Tortoise town has a fantastic selection of captive bred baby spotted turtles for sale!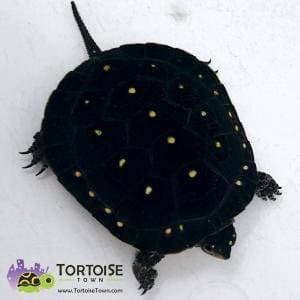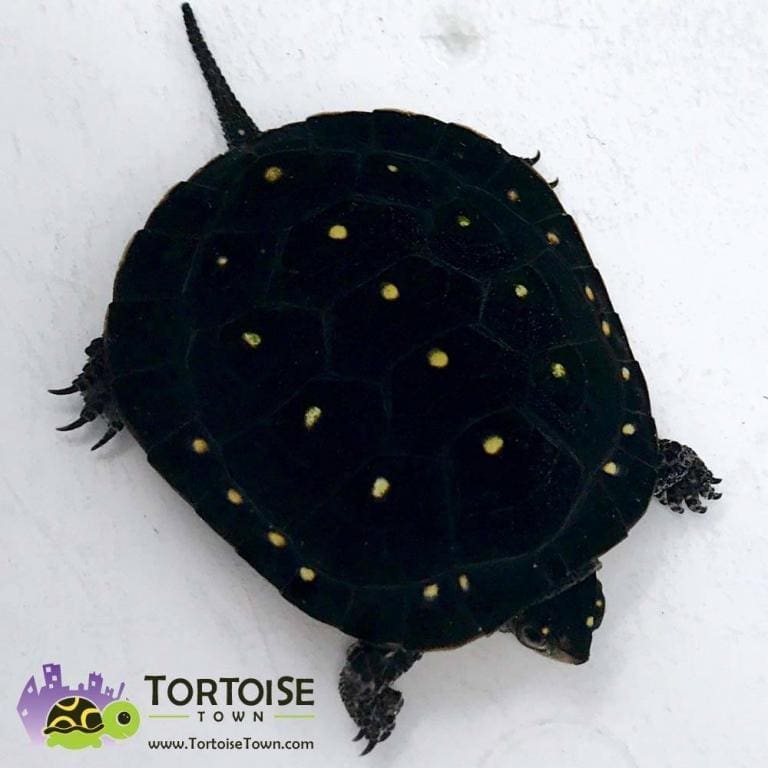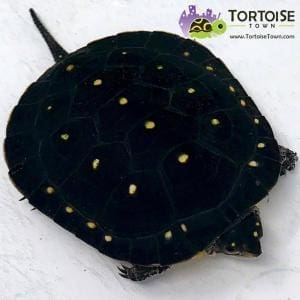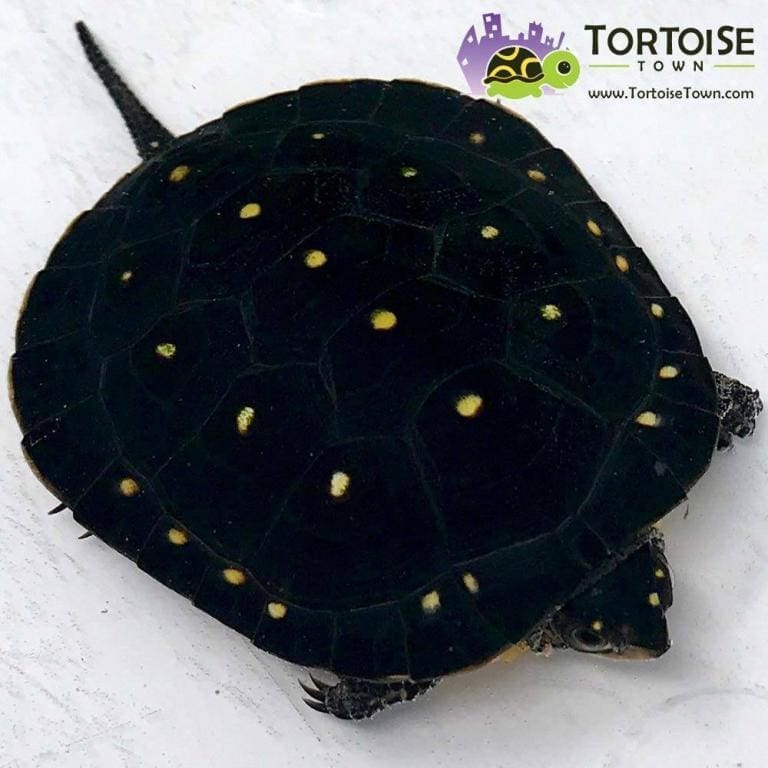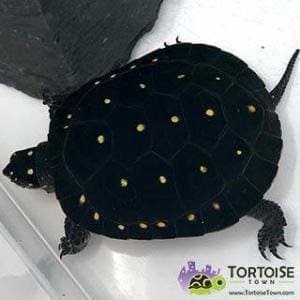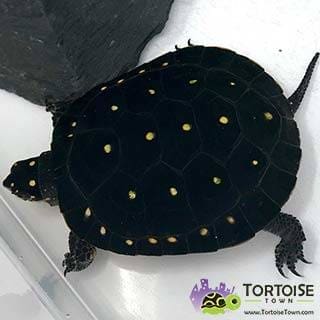 The Spotted Turtle (Clemmys guttata)
Interestingly, the popular spotted turtle for sale is one of the smallest full-size turtles found in the United States. Its black shell is covered with small orange to yellow dots or spots.  These spots vary depending on the spotted turtle's age. Mature spotted turtles for sale tend to have a higher number of spots.  Believe it or not, there could be over than 150 scattered spots across their shell, body and face. Younger spotted turtles for sale may have just a few spots here and there.  Juvenile spotted turtles will often only one spot, or dot per scute. Most importantly when identifying a baby spotted turtle is the plastron.  Spotted turtles have a hingeless plastron colored in yellow or orange over a solid black.  Spotted turtles legs will be black with orange/red/yellow mixed in with their spots.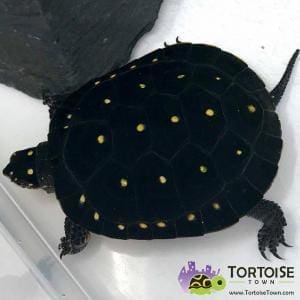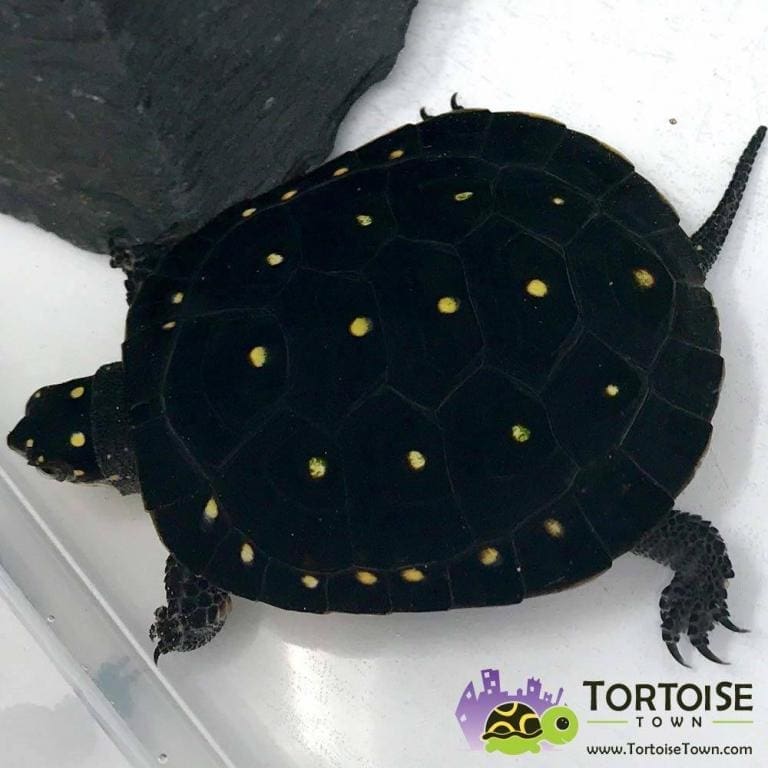 Sex of the spotted turtle for sale is easily determined in spotted turtle adults. Male spotters have a black chin, whereas female spotted turtles for sale have a much brighter orange or reddish chin. Adult male spotted will also have a longer, thicker tail. Because, in most adults, males have brownish eyes, and females have orange eyes.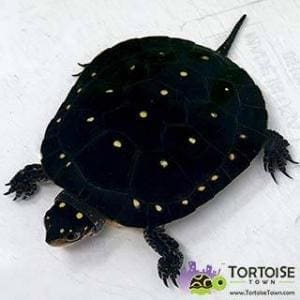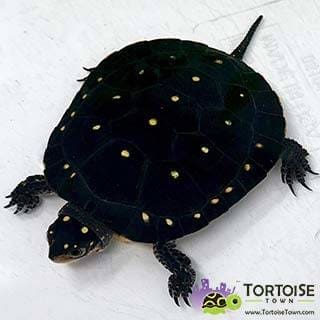 spotted turtles for sale Availability
Spotted turtles for sale are fairly common in the U.S. More and more people produce them each year. Because of captive breeding, their U.S. population has risen during the past couple of years. Spotted turtle breeders are getting females are able to get multiple clutches per year from their females.  Because this is not known to occur in the wild, it is a benefit of captive breeding programs of spotted turtle breeders.